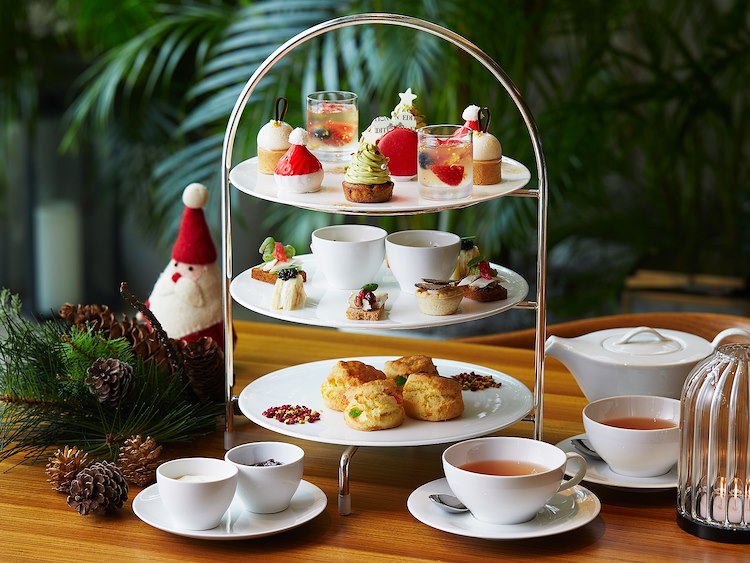 FESTIVE AFTERNOON TEA
Festive Afternoon Tea
December 1, 2022 - January 9, 2023
The holiday season has arrived, and with Christmas just around the corner, the timeless tradition of Festive Afternoon Tea set awaits at our photogenic Lobby Bar. Enjoy savory bites specially curated using decadent ingredients such as lobster, caviar and truffle, along with fine pasties embellished in Christmas colors and motifs, and of course the freshly baked scones. Sip a cup of our seasonal tea for a warm, cozy afternoon, or treat yourself to a glass of champagne to celebrate the most joyous time of the year.
- Fine Tea Selections JPY 8,800
- A Glass of Ruinart Blanc de Blancs JPY 12,700
*Prices are inclusive of service charge and government regulated consumption tax.
12:00 - 17:00 (LO 16:30)
Click here to view menu.
To reserve your seat or for more information, please contact us at 03 5422 1630 or at [email protected]