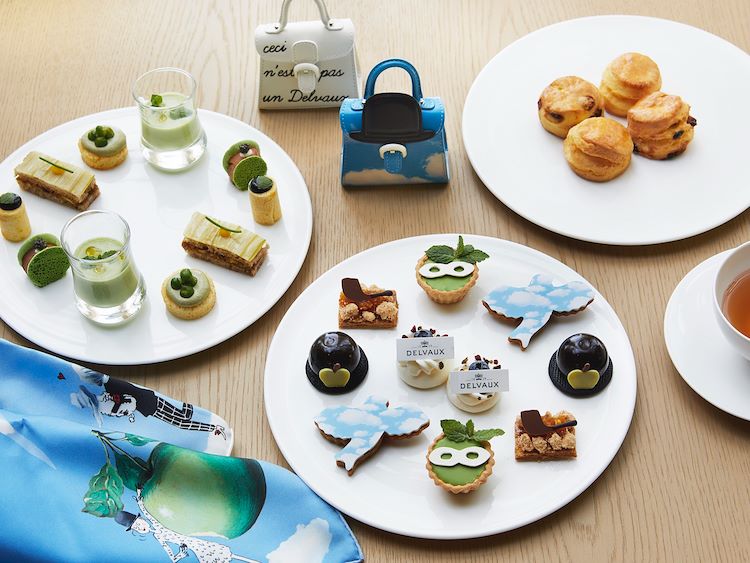 DELVAUX Afternoon Tea
DELVAUX AFTERNOON TEA

April 5 - May 16, 2021

The Tokyo EDITION, Toranomon is proud to present its unique collaboration with la Maison Delvaux, the oldest leather goods house in the world.In celebration of Delvaux's new Magritte Collection honoring the famous Belgian surrealist painter, René Magritte, an exclusive "Delvaux Afternoon Tea" inspired by Delvaux's Magritte Collection and the well-known symbols of the surrealist artist's oeuvres will be offered for a limited time from April 5 to May 9. Please enjoy Magritte's masterpieces such as 'Clouds and Blue Sky' and 'Les Pommes Masquées' and many others interpreted in The Tokyo EDITION, Toranomon's lively Afternoon Tea palette.

6,958 JPY with fine tea selections
9,867 JPY with a glass of Ruinart Blanc de Blanc
*Prices are inclusive of service charge and government regulated consumption tax.

To reserve your seat or for more information, please contact us at 03 5422 1600 or at [email protected]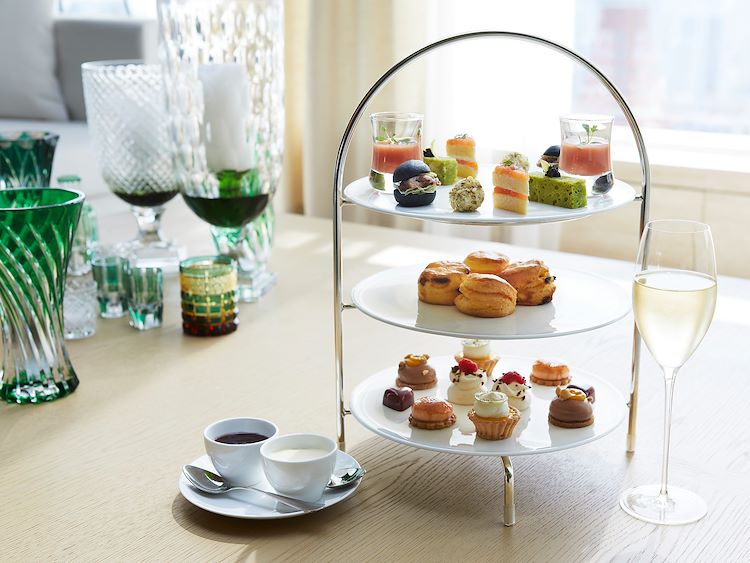 EDITION Afternoon Tea
EDITION AFTERNOON TEA
May 17 - July 2, 2021

If you're looking to heighten your afternoon tea experience, Lobby Bar, on the 31st floor of The Tokyo EDITION, Toranomon is the city's new gathering place for guests and locals to gather and enjoy a unique afternoon tea service in an Instagram-worthy, open yet intimate environment surrounded by an impressive urban jungle. Indulge in exquisitely crafted savories, indulgent scones, sinful yet delightful sweets made from the freshest seasonal produces served with specialty teas or a glass of champagne, above equally spectacular views of Tokyo Tower and the Tokyo Bay.
Fine Tea Selections JPY 7,000
A Glass of Ruinart Blanc de Blancs JPY 10,000
*Prices are inclusive of service charge and government regulated consumption tax.
Daily 12:00 - 17:00 (LO 16:30)

To reserve your seat or for more information, please contact us at 03 5422 1600 or at [email protected]